Theres been an internal error
AECO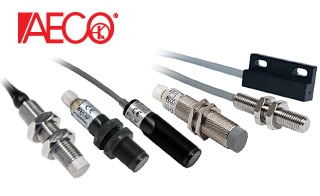 Product Selection
AECO SRL has spent the last few decades developing and refining a wide variety of sensor products. These sensors are developed in their own manufacturing facilities in Italy, and each product carries the culmination of AECO's years of research and experience. AECO manufactures sensors to cater to varying sizes, voltages, and positions. FactoryMation carries these AECO products:
---
---
Company Information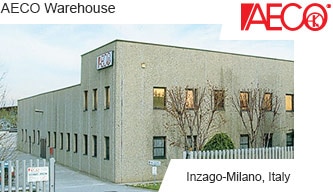 Since their founding in 1978, AECO SRL has followed the growth of their customers step-by-step. AECO specializes in sensor technology pertaining to the automation and sensors field of manufacturing. AECO products are used in more than 50 countries worldwide.
---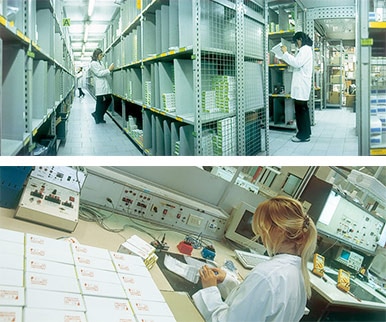 Manufacturing Facility and Warehouse
AECO products are manufactured in their factory located near Milan, Italy, and keeps a warehouse stocked with finished goods in order to quickly meet customer demands. Additionally, thanks to the considerable quantity of raw material and unfinished products stocked and ready to be manufactured, they can guarantee good lead times for both standard as well as high volume requirements.
---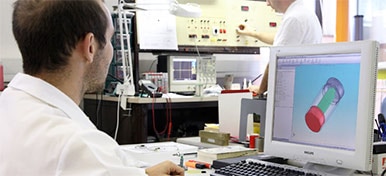 Research and Development
Study and research are fundamental to having up-to-date products. AECO invests in research through its highly qualified staff to offer technologically-advanced products, a wide range of sensors, and other new projects. In addition to new sensors, AECO is always looking for new ways to improve the performance and application of their products through new accessories.
---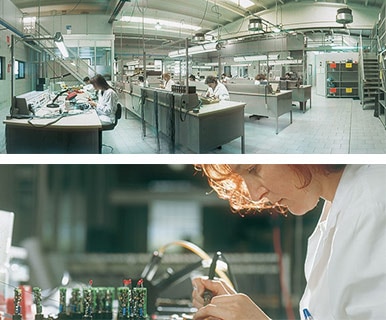 Quality Policy
AECO aims for high quality products by implementing rigorous quality control standards in the various stages of production. The assembly line is equipped with up-to-date instrumentation designed to optimize and improve the quality of their sensors. These automatic instrumentation tests are intended to be continuously developed to achieve maximum reliability. AECO also has its own internal research laboratory where CE marking in conformity with the EC directives 89/336 and EC 73/23 are performed by use of advanced equipment. Every AECO product is controlled during each phase of production and is tested for several hours on test benches that simulate extreme working conditions.