Finder
Finder: A Worldwide Brand, Made in Europe
Finder Relays, S.p.A. has been making electromechanical relays in Europe since 1954 and has been directly serving American customers for over 25 years. Over time, Finder has concentrated its efforts on the manufacturing of quality products. Today, Finder manufactures over 12,500 various products including: industrial relays, miniature relays, ultra-slim relays, power relays, timers relay sockets, and complementary accessories.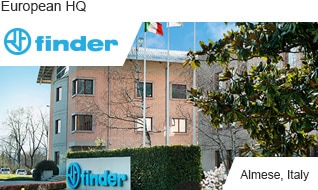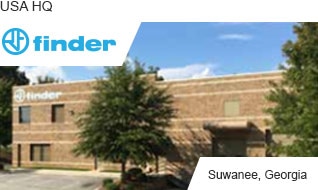 ---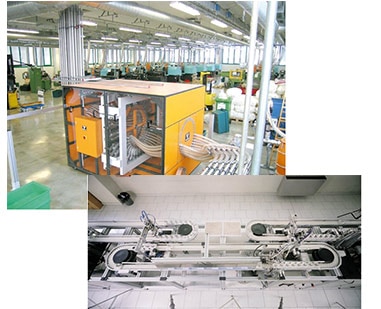 Research, Development, and Production
Finder Relay's consistently strives to better their products and services through these main themes: research, product and processes development, high-tech automation, digital transformation, and expansion of infrastructure. Finder is also proud to manufacture products provided from their own resources and renewable energy sources, allowing them to be technologically self-sufficient. Production is carried out with the most sophisticated and modern machines in its field. Finder Relay's four factories use machines which have been designed and built in-house by their team of technicians who are experts in production techniques and industrial automation processes. Throughout the entire production process, Finder Relays chooses to test each individual component as well as the finished product at the end. This strict quality control process ensures that Finder Relays is always striving to provide the highest quality products in an efficient yet effective manner. Efficient production and a fully automated production line allows Finder Relays to manufacture over 400,000 parts per day and maintain over 4,000 warehouse-managed part numbers.
---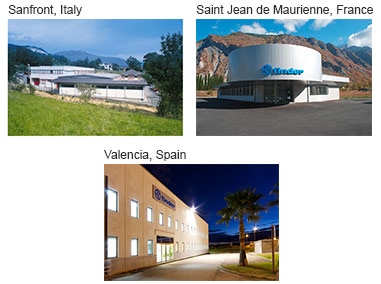 Manufacturing Facilities
Finder manufactures its products in four facilities. Their main headquarters and production plant are situated in Almese near Turin, north-west Italy. They also have production plants in Sanfront near Cuneo, north-west Italy, in Saint Jean de Maurienne, south-east France, and in Valencia, Spain. Finder Relays also has two logistics centers: one in Trebur near Frankfurt, Germany and another in Almese. Finder's Italian headquarters located in Almese began as a one-story building but has consistently grown over the past six decades into an industrial center expanding to accommodate the increasing production requirements of the global market. The Almese site is the executive and administrative center of the company as well as the main manufacturing facility, producing over 70% of the company's output. Some of Finder's other manufacturing facilities are located in the north-west Alps region, an area characterized by strong international outlook and high export achievement. Their most recent production plant in Valenica, Spain has high-quality services that complement Finder's existing plants' in terms of an efficient manufacturing process and an emphasis on product quality.
---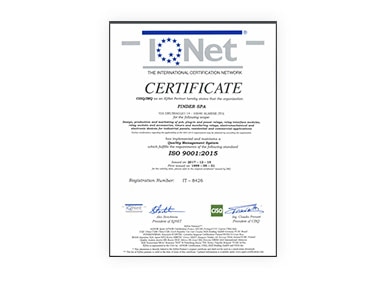 Quality Policy
Finder Relays has established a comprehensive quality assurance system, which allows their products to meet all the requirements of the ISO 9001:2015 quality management system standard. Finder products also have a wide range of world-wide quality approvals and carry more than any other relay manufacturer, including marine, hazardous locations, and rail certifications. Additionally, Finder has multiple environmental certifications, including the ISO 14001: 2015 certification, to ensure that Finder's production is safe for human health as well as for the environment.
---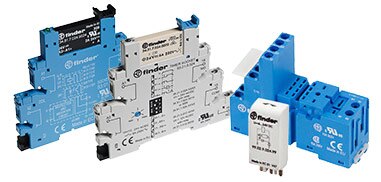 Relays
FactoryMation offers Finder relays that include electro-mechanical, solid state, timing, alternating, and sequencing features. Depending on the project environment and application, Finder products offer screw-in technology or their newest push-in technology. Finder push-in technology allows for installation without tools while saving time and money. Finder Relays standard stock relay types include: