Theres been an internal error
Weg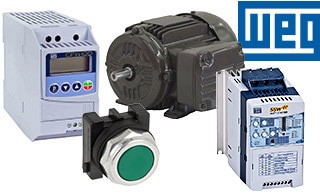 Product Selection
WEG Electric Corporation manufactures standard AC motors as well as corresponding soft starters and AC drives with varying module attachments. Depending on the project environment and application, WEG's electrical products provide a wide variety of product types, sizes, and technology. Additionally, WEG has its own plant for paints and varnishes that are used on many of their products. These paint and varnish coatings on many of their products provide a finishing that offers more durability with an economic life of about 25 years without causing any harm to the environment. FactoryMation's selection of WEG products includes:
---
---
Company Information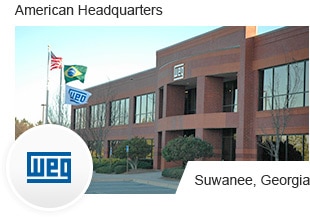 Founded in 1961, WEG Electric Corporation has grown into a global solutions provider of industrial electrical technologies. WEG is the largest industrial electric motor manufacturer in the Americas and is one of the largest manufacturers of electric motors in the world producing more than 21 million units annually. WEG operates mainly in the sector of capital goods and is one of the largest world manufacturers of electric-electronic equipment operating in five main areas: Motors, Energy, Transmission and Distribution, Automation, and Coatings. With over 29 thousand employees spanning more than 100 countries, WEG's Net Revenues reached R$9.5 billion in 2017.
---

Over a Million Square Meters of Commercial and Industrial Premises
WEG has manufacturing units in 12 countries including Brazil, USA, Mexico, Argentina, Colombia, India, China, Portugal, South Africa, Austria, and Germany. WEG services all industrial sectors including oil and gas, mining, infrastructure, steel, pulp and paper, renewable energy, and many others. Committed to growth on a global scale, WEG continually invests in state-of-the-art manufacturing facilities and processes. Additionally, they focus on the development of new and improved industrial electrical solutions. WEG offers a diverse and integrated product line that includes motors, drives, soft starters, controls, panels, transformers, generators, and custom solutions.
---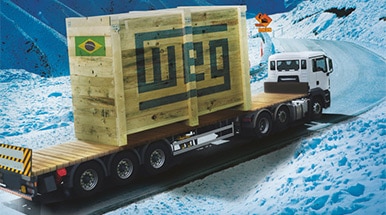 Efficient, Customizable, and Quality Products
WEG works every day to make things better. Attention to detail is the hallmark characteristic at WEG. No matter how unique the project is, WEG's engineers will customize and develop the solution according to customer specifications and needs. All products, processes and developments are driven by the desire to increase efficiency. There are many approaches to efficiency at WEG whether it be to save energy, to reduce costs, or to increase productivity. WEG's success with export activities is based on the company's willingness to meet worldwide standard requirements and their ability to keep product inventories in strategic locations
---