Theres been an internal error
IMO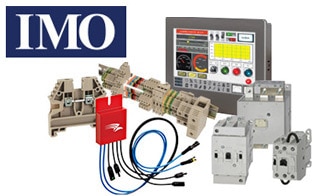 Product Selection
IMO Precision Controls Ltd.'s history is one of innovation and constant improvement of their new and existing products. Ideally suited for use in industrial automation applications, IMO's products target the needs of applications in such a way as to improve efficiency in industrial processes. Products such as their HMI interfaces are designed to increase compatibility with other automation products. FactoryMation offers the following IMO products:
---
---
Company Information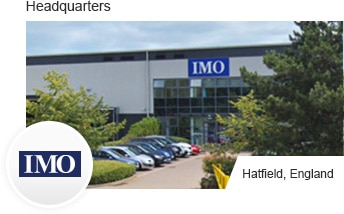 Founded in 1972, IMO has expanded from its UK base to become a global manufacturer and supplier of industrial control and electronic components and systems. Their history is one of innovation. Whether it is the first ever BT Type 47 Approved relay or the first ever compact AC inverter for motor speed control, IMO has always been focused on breaking barriers.
RELATED LINKS

Corporate Brochure

iView HMI Brochure
---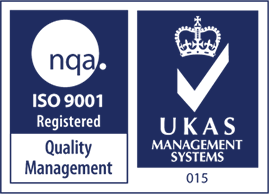 Quality Assurance
IMO's quality-assured manufacturing sites ensure their products continue to be recognized for quality and reliability throughout the world. Backed by unique warranty periods of up to five years and in compliance with all relevant international standards and approvals, customers specifying IMO products can do so with the knowledge and security that they are making a no-compromise selection.

Proving their accomplishment of this aim, IMO has a fully documented quality management system which meets the requirements of ISO 9001:2008 as a minimum. Their policy is one of providing goods offered for sale and designed, assembled, and tested to meet the performance requirements of customers. It is the ongoing objective of IMO executives to search for improvements in product and service quality and to regularly review and improve the effectiveness of IMO's products and quality management system.
---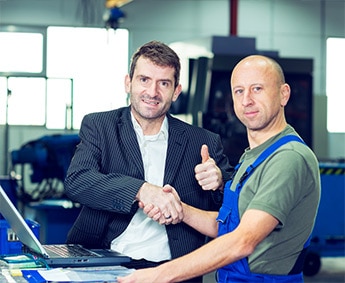 A Customer-Focused Model
Success at IMO is found through the success of their customers. Blue Chip manufacturers the world over rely on IMO to help them achieve higher levels of innovation, competitiveness, and reliability. It is a philosophy that continues to deliver results and one which creates close and long-lasting relationships with their customers world-wide. IMO products are engineered to meet the always-growing and always-changing needs of the industrial automation world, and the first step is ensuring reliability.