Theres been an internal error
Delta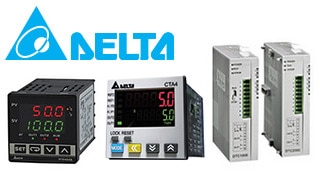 Product Selection
Delta Electronics produces a variety of reliable, high-performance process controllers that are available from FactoryMation. With a commitment to high quality and value, Delta's products aim to fit the needs of many applications. Temperature controllers are available in multiple control modes with heating and cooling output. FactoryMation offers the following Delta products:
---
---
Company Information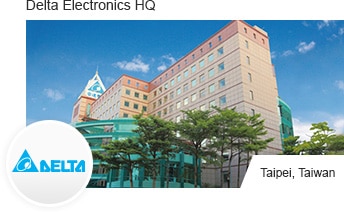 Founded in 1971, Delta is a global leader in power and thermal management solutions. The Delta mission statement, "To provide innovative, clean and energy-efficient solutions for a better tomorrow," focuses on addressing key environmental issues such as global climate change. As an energy-saving solutions provider with core competencies in industrial electronics and automation, Delta's business categories include Power Electronics, Automation, and Infrastructure.
---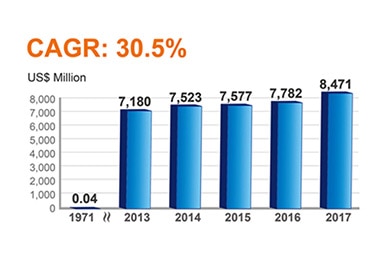 Global Innovation
Boasting a revenue of nearly 8.5 billion USD in 2017 and with over 270 locations worldwide, Delta Electronics is an influential force in any industry they touch. They maintain this reputation and high-quality product selection by regularly investing 6% to 7% of annual sales revenue in Research and Development (R&D). Delta has 70 global R&D facilities in places such as Taiwan, China, Europe, India, Japan, Singapore, Thailand, and the U.S. In addition to their research centers, Delta also has almost 170 sales offices and almost 40 plant sites around the world.
---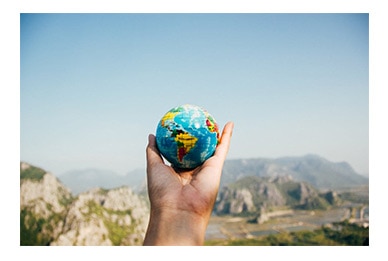 Leaders Against Climate Change
Delta is a frequent recipient of international awards and related recognition for innovation, design, and corporate social responsibility. Since 2011, Delta has been selected each year for the prestigious Dow Jones Sustainability™ World Index (DJSI World). In 2016, they were also included in the DJSI Emerging Markets Index for the 4th consecutive year. Delta was ranked at the Climate Change Leadership level by CDP (formerly the Climate Disclosure Project). In response to the challenge of climate change, Delta remains committed to the research and development of innovative and energy-saving products, solutions, and services that contribute substantially to the sustainable development of mankind.



---
A World-Class Company Culture
To ensure their service and products are top-quality and as part of their commitment to the global community, Delta maintains a people-focused company culture. They offer lower turnover rates (20%) and more training (average 48 hours per person yearly) than top competitors, and every year is approached with a push to improve further.