Allied Moulded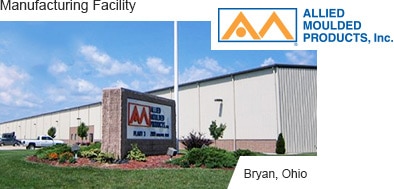 Founded in 1958 and backed by more than 55 years of knowledge and experience molding nonmetallic materials, Allied Moulded Products, Inc. is well established within the electrical industry. They're committed to providing products that prevent damaging elements such as water, salt, chemicals, and UV from threatening your equipment. Their line of NEMA Type 4X, IEC Type IP66 fiberglass and polycarbonate enclosures provides maximum protection where you need it most.
---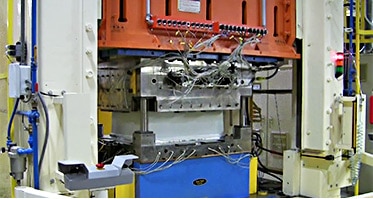 Skilled Manufacturing Process
Allied Moulded has grown to become the benchmark of quality within the electrical industry. Their full-service molding operation includes expertise in compression and injection molding, using thermoset and thermoplastic materials, as well as their unique resin transfer molding process. Utilizing a modern, automated assembly process, Allied Moulded is pleased to provide their customers with a superior product at a competitive price. Located in the heart of the country, Allied Moulded is unique among enclosure manufacturers as they are vertically integrated from mold design and fabrication to product delivery. On-site molding, assembly, and warehousing enables them to produce a high-quality product while delivering quick turnaround on standard orders. Allied Moulded can also provide timely delivery on complete modification work, including holes, cutouts, and special colors.
---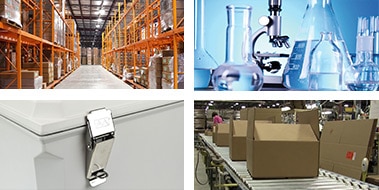 Patented Groundbreaking Innovations
Allied Moulded has one of the newest production facilities in the United States dedicated to manufacturing non-metallic enclosures. Spearheading the industrial market with their unique designs and revolutionary formulas, Allied Moulded has composed an unprecedented formula to further protect their enclosures. Their ULTRAGUARD® finish is fiberglass reinforced polyester (FRP) material. Their Material Research and Development laboratory successfully optimized ingredients to create a formulation with the ability to resist the effects of UV degradation. The formulation was developed through the effective use of UV absorbers that provide protection by physically absorbing light in specific ranges of wavelengths, HALS (Hindered Amine Light Stabilizers), and antioxidants. Together, all three classes of stabilizers provide specific protection to modes of failure associated with outdoor exposure.
---


ULTRAGUARD® vs. The Competition
Allied Moulded's ULTRAGUARD® formulation outperformed materials used by three leading fiberglass enclosure manufacturers. The following four key areas were benchmarked, with ULTRAGUARD® easily coming out on top:



Yellowing



• Delta B change from original
• 48-60% improvement over leading competitive enclosure manufacturers

---


Change in Gloss



• Percent (%) change from original
• 76-80% improvement over leading competitive enclosure manufacturers

---


Discoloration



• Delta E change from original
• 56-68% improvement over leading competitive enclosure manufacturers




Fiberbloom Resistance



• Change in aesthetics and texture
• 60% improvement over one competitor
• Equivalent results compared to two remaining competitors