TECO


TECO Electric and Machinery
Founded in 1956 for motor production, TECO Electric & Machinery Co., Ltd. has evolved to a major business group, spanning heavy electric equipment, home appliances, information technology, communications, key electronic components and parts, infrastructural engineering, financial investment, dining, and services, with its business scope covering over 100 cities in more than 40 countries in the five major continents. In the future, TECO will continue to develop in the direction of businesses with high added value, such as smart products and systematic solutions and dedicate to the expansion of hi-tech businesses, with the objective of energy conservation, emissions reduction, smart applications, and automation.


RELATED LINKS

TECO Corporate Video

ISO 9001 Certificate

ISO 14001 Certificate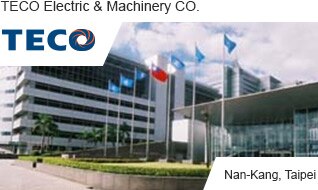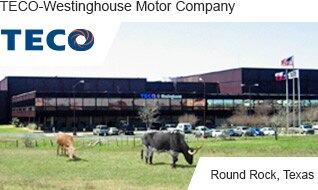 ---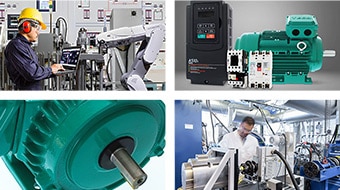 Electrification Products
As the company's core business from the start, TECO's electromechanical unit has own R&D center, global production bases and marketing/service networks, and complete and extensive global deployment. In line with the trend of IoT integration, innovative application, and energy conservation, the unit has integrated motor, reducer, inverter, and electronic protective relay, offering power transmission system products and marketing services and optimal custom solutions, thereby helping customers achieve the goal of "safety/stability, cost reduction, performance enhancement."
---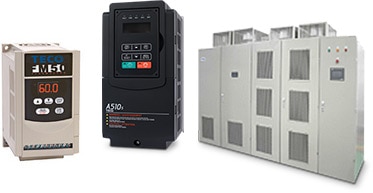 AC Drives & Controls
TECO produces low-voltage inverters (0.25-800HP), boasting cutting-edge auto-tuning technology, compliant with various kinds of stress, position, speed, turning moment, and load for all-round applications, for either general or specific control modes, plus options of models with IP20, IP21, IP55, and IP66 grade protections and CE and UL international safety-standard certifications for choice by customers.
---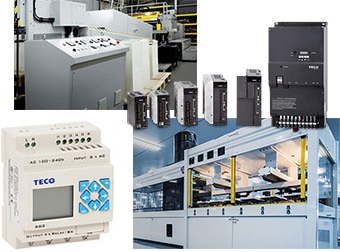 System & Automation Products
TECO produces System & Automation Products offer forward-looking automated industrial application services, including servo-driving technology, PLC and HMI human-machine interface, and smart solutions, which can meet the needs of flexibility, energy saving, and high performance of production lines, leading to higher output and performance in industrial production.
---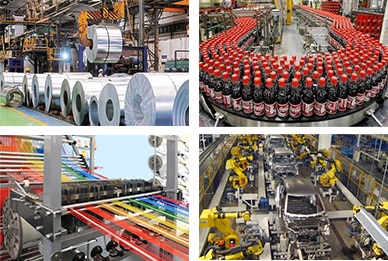 Industries Served
We have served customers with automated systems in various fields, including iron/steel plants, foodstuff/beverage plants, textile plants, and OEM plants. To meet customers' industry 4.0 needs, the electric-control division will continue providing innovative products, complete presale/after-sale technological services, and real-time product application technological solutions, helping customers upgrade their productivity with our specific or integrated system solutions.
---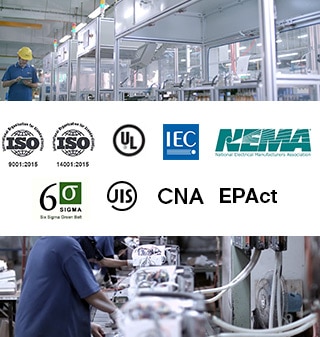 Quality Manufacturing Capability
TECO's electrification products conform to multiple international standards, including CNS, IEC, NEMA, GB, JIS, CE, and UL, on top of passing various international certifications. TECO has garnered ISO 9001 and ISO 14001 certifications, and recently in 2000, TECO received the EPACT Energy Efficiency Certificate (NO.CC002A, in USA), establishing TECO as an exemplary member of the global marketplace. Exceptional research and development enable TECO to guarantee production capabilities and to ensure that TECO will exceed customer needs and expectations.
---