Theres been an internal error
Saginaw Electrical Enclosures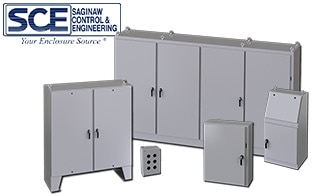 Product Selection
When it comes to quality, Saginaw Control & Engineering (Saginaw) does not cut any corners. Saginaw has been focused on a "technology is the future" business model for more than half a century, continuously striving to improve their products and quality control processes. Saginaw is also devoted to producing their steel enclosures entirely in the USA and out of 100% USA-made steel. FactoryMation's stock of Saginaw products includes the following:
---
---
Company Information
Saginaw has been serving the electrical industry since 1963. Saginaw supplies top quality electrical enclosures built to accurate dimensions. They specialize in manufacturing both standard-stock and custom-designed electrical enclosures. Saginaw's ever-expanding 310,000 square-foot manufacturing facility, located in Saginaw, Michigan, uses state-of-the-art fabricating equipment including the newest laser cutting and welding technology.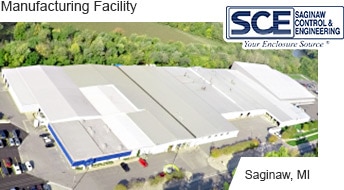 ---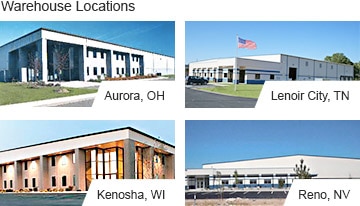 Comprehensive Inventory - Ready to Ship
In addition to the inventory maintained at FactoryMation, Saginaw also has 4 regional distribution centers located across the country with over 165,000 square feet of space and more than 2500 stocked part numbers. Enclosures are ready to ship throughout the USA and abroad. Saginaw carries a mass amount of inventory to ensure customers get the items they need when they are needed. Saginaw offers the most comprehensive stock and quickest delivery of any enclosure manufacturer in the industry.
---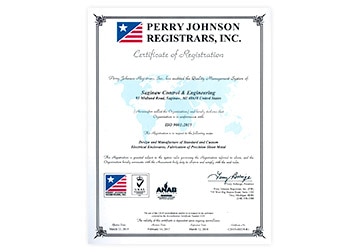 Quality Policy
Saginaw is committed to understanding and meeting or exceeding the quality needs and expectations of all their customers while striving for continual improvement. Their goals are to be the leading manufacturer of standard-stock and custom-designed enclosures, to provide real opportunities and solutions to each of their customers, to grow their company stronger, and to deliver unparalleled quality, value, and customer service. Saginaw has established a comprehensive quality assurance system, which will allow their company to meet all the requirements of the ISO 9001:2015 quality management system standard.
---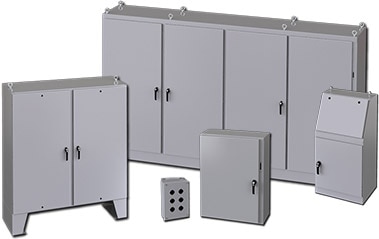 Electrical Enclosures
Saginaw specializes in standard NEMA/UL Type stock electrical enclosures, including NEMA/UL Types 1, 3, 3R, 4, 4X and 12. They can also customize any of their standard stock enclosures to meet your needs. Depending on the project environment and application, Saginaw can manufacture carbon steel, galvanized steel, or stainless-steel enclosures. All carbon steel products are protected with the highest quality powder finish available in today's market.