Theres been an internal error
Mersen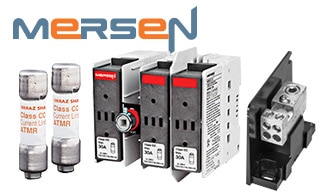 Product Selection
Continually on the leading edge of the electrical power industry, Mersen Electrical Power constantly seeks the improvement of their product lines. Mersen products include a variety of industrial-grade circuit protectors and power management devices, offering the widest range of circuit protection products in the industry. Available circuit protectors feature state-of-the-art electrical protection technology that is widely known and respected throughout their industry. FactoryMation currently carries the following Mersen products:
---
---
Company Information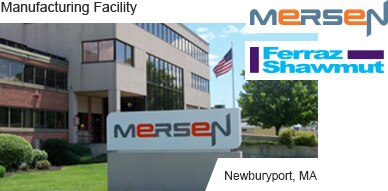 For over 125 years, Mersen has been a leading solution provider in the electrical power industry. They demonstrate global success in electrical power and advanced materials. Mersen designs innovative solutions to address its clients specific needs to enable them to optimize their manufacturing process in sectors such as energy, transportation, electronics, chemical, pharmaceutical, and process industries. Ferraz's many innovations include the well-known Amp-Trap® current-limiting fuses, Amp-Trap 2000® time-delay fuses, Protistor® fuses semiconductor protection, Limitor® high voltage fuse-links, Tri-Onic® current-limiting time-delay fuses, the ground-breaking SmartSpot® open-fuse indicator technology, and the new HelioProtection® solar power protection fuse line. Today, Ferraz Shawmut continues to be the most trusted fuse brand in electrical protection helping companies around the world improve electrical safety, performance, and reliability.
---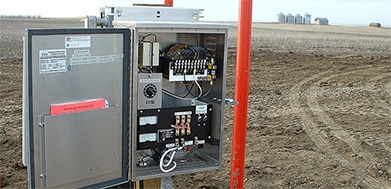 Safety and Reliability of Electrical Power
Mersen designs their products to ensure customer applications are safe, reliable, and efficient. Over more than a century, Mersen has gained knowledge in advanced materials and solutions for high temperatures, anticorrosion and process equipment, electrical solutions for motors and generators, as well as safety and reliability for electrical power. They make use of this extensive history and the experience gained from it to further the safety and reliability of each product they manufacture.
---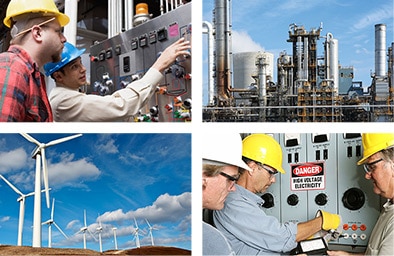 Typical Markets and Applications
Mersen's innovative products are utilized in various markets based in the US and around the globe. Their reputation for outstanding technical expertise, product quality, and engineered safety are the result of a long history of design and manufacturing excellence coupled with superior equipment in various ISO-9001 and ISO- 14001 registered facilities around the world.