Mersen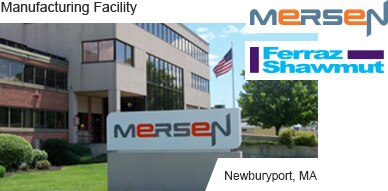 For over 125 years, Mersen has been a leading solution provider in the electrical power industry. They demonstrate global success in electrical power and advanced materials. Mersen designs innovative solutions to address its clients specific needs to enable them to optimize their manufacturing process in sectors such as energy, transportation, electronics, chemical, pharmaceutical, and process industries.
An innovative pioneer for over 129 years, Mersen's Ferraz Shawmut fuse technology consists of state-of-the-art electrical protection. Ferraz's many innovations include the widely known and respected Amp-Trap® current-limiting fuse, Amp-Trap 2000® time-delay fuses, Protistor® fuses semiconductor protection, Limitor® high voltage fuse-links, Tri-Onic® current-limiting, time-delay fuses, the ground-breaking SmartSpot® open-fuse indicator technology, and the new HelioProtection® solar power protection fuse line. Today, Ferraz Shawmut continues to be the most trusted fuse brand in electrical protection helping companies around the world improve electrical safety, performance, and reliability.
---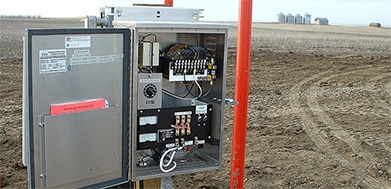 Safety and Reliability of Electrical Power
Mersen offers their product expertise for use in customer applications to make them safe, reliable, and profitable. They provide their product knowledge in advanced materials and solutions for high temperatures, anticorrosion and process equipment, electrical solutions for motors and generators, as well as safety and reliability for electrical power.
---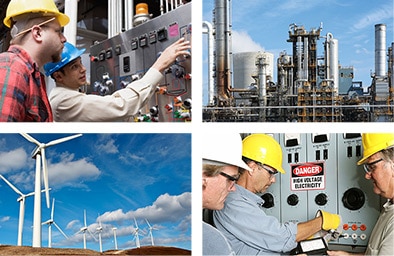 Typical Markets and Applications
Mersen's dedicated solutions are utilized in various markets based in the US and around the globe.
Mersen's reputation for outstanding technical expertise, product quality, and engineered safety are the result of over a century of design and manufacturing competence, coupled with superior equipment in various ISO-9001 and ISO- 14001 registered facilities around the world.
Rectifiers
Inverters
Low and Medium Voltage Drives
UPS and Power Supplies
High Power Generators, Conversion, and Transmission
Semiconductors (IGBT, Diodes, Thyristors)
Battery-DC Applications
---
Circuit Protection: A Global Reputation for Quality
They provide electrical product solutions in:
Fuses, Fusegear, and Fuse Systems
Low Voltage Disconnect Switches
High Power Switches and Contactors
Power Distribution Blocks
Power Transfer for Rail Vehicles
Electronic Systems for Energy Management
Wire Management Solutions






---