Theres been an internal error
Micron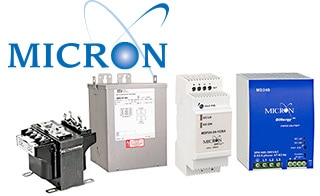 Product Selection
Utilizing nearly 100 years of combined engineering know-how, Micron Industries Corporation constantly seeks to deliver the finest products in power control. From their modern manufacturing facility, Micron offers over 4,500 active designs including high-quality transformers and power supplies. FactoryMation offers the following Micron products:
---
---
Company Information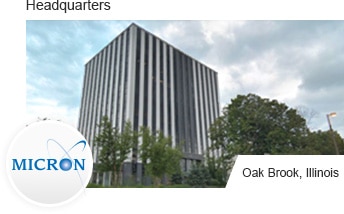 Micron is a manufacturer of control magnetics and custom windings headquartered in Oak Brook IL with manufacturing facilities in Sterling IL. In operation since 1966 and best known for the ImperviTRAN™ brand 600-volt class control transformer, Micron is also an industry leader in DIN Rail mount industrial power supplies and converters as well as NEMA 3R transformers. Banking on their history of providing non-catalog products with the same lead time as catalog standards, Micron's design capabilities can now solve difficult power issues with specialty reactors and custom wound coils.
RELATED LINKS

Micron Corporate Video

Micron General Catalog
---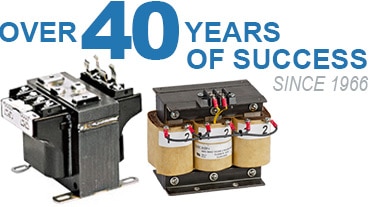 A History of Success
Since their beginnings in 1966, Micron has succeeded in building a reputation as a time-proven source for control, power transformers, and magnetics. Micron's innovation has been a key asset from the very beginning starting with the industry's very first epoxy-encapsulated transformers. They are also a growing source for DC power supplies and power inductors. Even today, Micron's primary goals are to select the proper method to do a proper job at a proper price, and every step of the way they focus on delivering quality products to fit the customer's needs.
---
Why Choose Micron?
Over its nearly 50-year history as a transformer manufacturer, Micron has become the supplier of choice to the majority of the motor control and drive industry. Micron is able to respond quickly to customer needs even on special order items.
---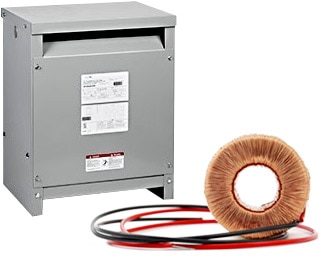 Advantages of Encapsulation
Epoxy-encapsulated coils offer improved heat dissipation from the core
Windings and solder connections are protected from corrosion, thereby increasing transformer life
Encapsulation coupled with a robust terminal block construction decrease potential for damage
Proudly manufactured in the USA
---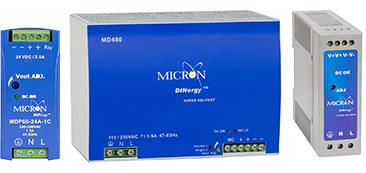 Power Supplies and Converters
The DINergy™ product offering encompasses power supplies from 18-watt single phase through 960 watt three phase in the most popular industrial output voltages. The majority also operate as converters with 120 VDC input capability. The DINergy™ product carries an average MTBF of 450,000 hours and is built to the same demanding design parameters that made their flagship ImperviTRAN™ the preeminent 600-volt class transformer in the marketplace for over 40 years.