Theres been an internal error
FMX Enclosures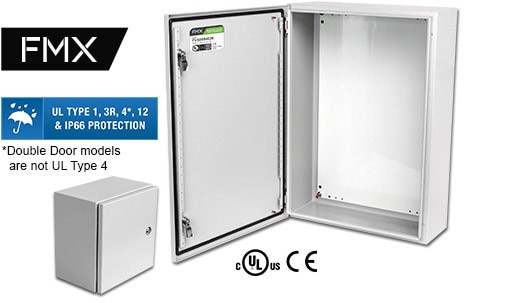 Our new FMX enclosures were designed with the needs of FactoryMation customers in mind! Each series features multiple environmental ratings to suit a variety of applications. Choose from two different series of steel enclosure for industrial control panel applications.
---
---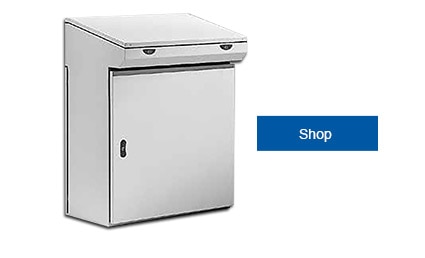 FPG Series One-piece Console Enclosure Systems
The FPG console systems consist of an integrated base and desk unit. The desk panel is held open by a pneumatic panel stay to ensure convenient access. The 600mm wide console can accept 19" rack mount accessories. Optional plinths may be added to raise the console height by up to 200mm for cabling.
Console System Features
Subpanel included in base section
Keyed latches for security (DIN 3mm)
Adjustable bottom plates for cable glanding standard
UL Type 1, 12
Steel/galvanized steel construction
Reversible, concealed hinges
RAL 7035 powder coated finish
Includes
Enclosure with doors
Desktop pneumatic panel stay
Grounding hardware
Metal DIN 3mm key
---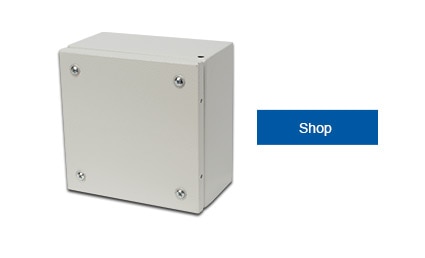 FTB Series Screw Cover Junction Boxes
Construction
Folded and seam welded
Four 9mm diameter holes for wall mounting
Supports for DIN-rails/Subpanel
Extruded polyurethane gasket
Features
Complies with UL Type 1, 4, 12, IK10
RAL 7035 powder coated finish
Components and Accessories
Mounting screws for subpanel or DIN rail
---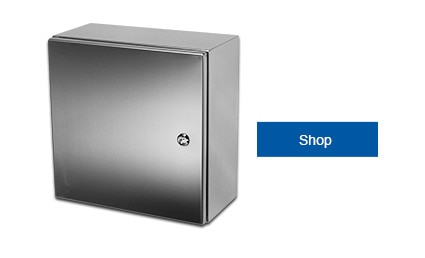 FSR/FDR Series Stainless Steel Wallmount Enclosures
Construction
Body: 1.5mm stainless steel
Door: 1.5mm stainless steel
Folded and seam welded
Four 9mm diameter holes for wall mounting
Reversible hinged door opening
Concealed hinges with captive pins
Extruded one-piece polyurethane gasket
Features
Quarter turn latches with slotted lock are opened or closed with screwdriver
316 stainless steel construction available at additional cost
Single door: UL Type 1, 3R, 4, 4X, 12 / IP66, IK10
Double door: UL Type 1, 3R, 12 / IP66, IK10
Includes
Enclosure with door(s)
Grounding hardware
Subpanel hardware
Optional Accessories
Subpanels
Inner door panels
19" rack mounting profiles
Door latch options
Replacement doors
Subpanel depth adjust kit
Plinths for floor mounting