Theres been an internal error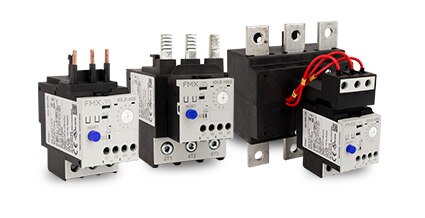 Specifications
Trip ranges from 0.4A to 420A
Wide trip adjustment range (5:1 ratio on most models)
Selectable trip class 10, 20, or 30
Ambient compensated -4 to 140°F (-20 to 60°C)
Phase imbalance/phase loss protection
Separate mount adapter available (through IOLE-105S)
UL and CE certified (UL 508 / IEC 60947)
---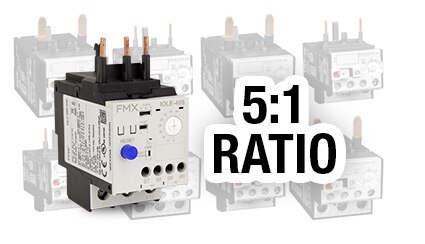 5:1 Adjustment Ratio

A single FMX electronic overload covers the trip ranges of multiple thermal overload options and most models feature a 5:1 ratio. 5:1 means that the high end of the range will be five times the low end (such as 0.4A to 2A). Just 8 electronic overloads cover the same range as 35 thermal overloads!
---

Adjustable Trip Class

An overload's trip class denotes the time (in seconds) it takes for an overload relay to trip while operating at 600% of trip setting. For example, a class 10 OL will take 10 seconds to trip while operating at 600% of trip setting. Our electronic overloads are selectable between class 10, 20, and 30.
---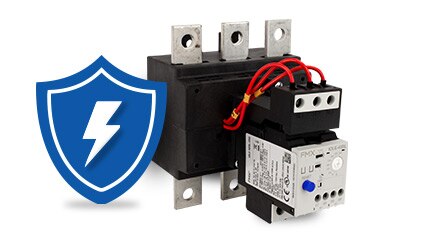 Phase Imbalance/Phase Loss Protection

Phase Imbalance Protection means the electronic overload will trip if the three phases it monitors are no longer equal. Phase Loss Protection is similar, and it means that the overload will trip in the event of total failure of a phase. The overload trips under this condition so that the other phases do not draw excessive power and cause damage.
---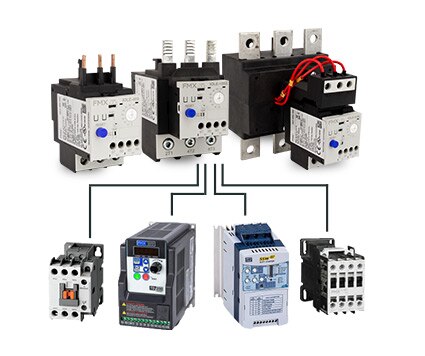 Use with Any Motor Controls

FMX overloads are designed to mount directly to FMX contactors. However, you can use a separate mounting adapter that supplies a mounting point as well as screw terminals. This enables the FMX electronic overload relays to be used with any other motor controls to provide overload protection.
---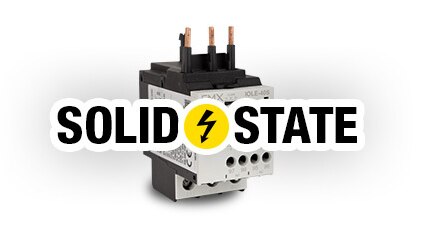 Reliable Design

FMX electronic overloads are solid state devices. This means that they have no moving parts, and as a result see less wear and faster switching.
---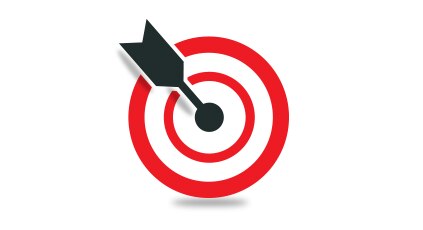 Protection with Accuracy

Electronic overloads trip based on measuring the line current. This allows for a highly accurate defense against shorts and overloads compared to thermal monitoring by use of bimetallic strips. All of this means enhanced protection for your system.
---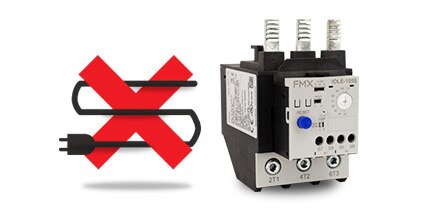 Self-powered

Electronic overloads are self-powered. This means that no external control power source is required.
---
Applicable Contactors
Use the table below to determine which contactors are compatible for direct mounting with each model of electronic overload.
| | |
| --- | --- |
| ELECTRONIC OVERLOADS | APPLICABLE CONTACTORS |
| IOLE-40S-002 | ICxxx-09S, ICxxx-12S, ICxxx-18S, ICxxx-25S, ICxxx-32S, ICxxx-40S |
| IOLE-40S-008 | ICxxx-09S, ICxxx-12S, ICxxx-18S, ICxxx-25S, ICxxx-32S, ICxxx-40S |
| IOLE-40S-025 | ICxxx-09S, ICxxx-12S, ICxxx-18S, ICxxx-25S, ICxxx-32S, ICxxx-40S |
| IOLE-40S-040 | ICxxx-09S, ICxxx-12S, ICxxx-18S, ICxxx-25S, ICxxx-32S, ICxxx-40S |
| IOLE-105S-056 | ICxxx-50S, ICxxx-65S, ICxxx-80S, ICxxx-95S, ICxxx-105S |
| IOLE-105S-112 | ICxxx-50S, ICxxx-65S, ICxxx-80S, ICxxx-95S, ICxxx-105S |
| IOLE-420L-250 | ICxxx-112L, ICxxx-150L, ICxxx-180L, ICxxx-250L, ICxxx-300L |
| IOLE-420L-420 | ICxxx-112L, ICxxx-150L, ICxxx-180L, ICxxx-250L, ICxxx-300L |