Theres been an internal error
Finder Relays, Inc. Push-In Terminations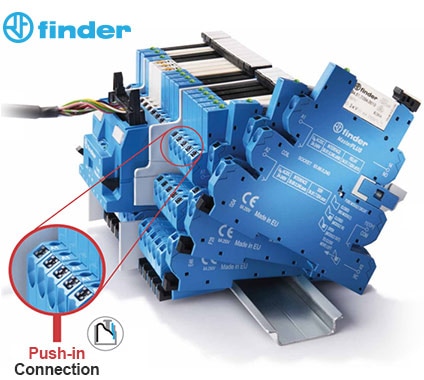 RELATED LINKS

MasterIN System–Push-In Technology Video

Push-In Vs Screw Terminal Installation Video

Terminal Doubler 093.62 Product Video
Finder Relays introduces the simplicity of push-in terminations. This technology represents the latest evolution of the screwless "spring" terminals, offering faster connection. Compared to traditional screw terminals, push-in terminals provide better clamping performance under movement and vibration. Finder Relays now incorporates push-in technology into the existing 39, 48, 55, and 46 Series Finder Relay Socket and Interface Modules and caters to a wide range of applications including industrial automation and electrical panels.
---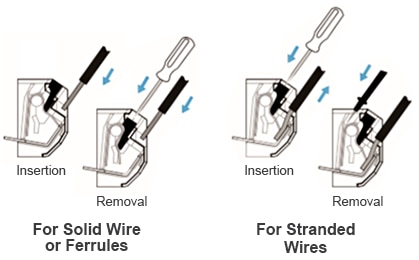 Simple, Fast & Secure Installation
Connect without tools, saving time and money without compromise. The Push-in terminals allow for quick connection of solid wires, stranded wires, or ferrules by their simple insertion into the terminal. It is possible to open the terminal to extract the wire by first pushing down on the push-button using a screwdriver or fingers. For stranded cable it is necessary to first open the terminal using the push button for both the extraction and insertion.
---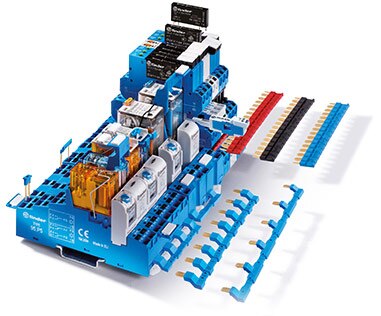 Push-In Terminations Make Life Easier
FactoryMation offers Finder Push-In terminal relays, push-in sockets, and other complementary accessories in standard stock types: