Eldon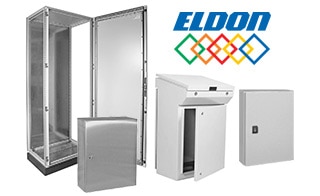 Product Selection
Eldon is dedicated to delivering a broad range of robust electrical enclosures of high quality and at competitive prices. Their industrial-grade enclosures are durable products that aim to meet challenges ranging from hostile operating environments to clinical levels of cleanliness. Eldon offers electrical enclosures in a wide variety of styles, sizes, and materials. FactoryMation offers the following Eldon enclosures:
---
---
Company Information
Eldon is a global manufacturer of customizable and standardized industrial electrical enclosures. They are an extremely successful company that has been in business for approximately 100 years. Given their expert craftsmanship, Eldon produces intelligently designed enclosure solutions for a wide variety of industries. Their products are manufactured to conform to international standards at their two production facilities.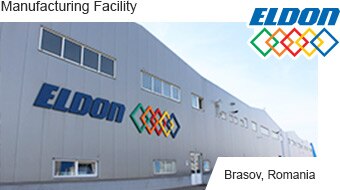 State-of-the-Art Manufacturing Process
Eldon begins their production process by verifying that the raw materials they receive conform to their strict specifications. The material is then processed and precisely cut to the needs of the desired welded frame style. Steel plate sheets are cold pressed and robotically welded to form a sturdy cruciform body. The enclosure's edge is folded into a channel to avoid water stagnating on the seal. Later in the process, Eldon uses a detailed finish to seal the enclosure against intrusive outside environmental factors to ensure maximum protection. For mild steel, wall-mounted enclosures, Eldon uses an epoxy polyester coat to avoid corrosion.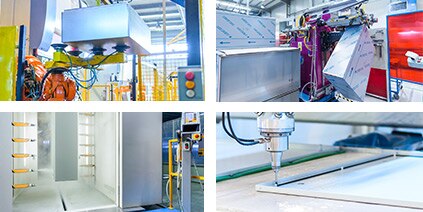 ---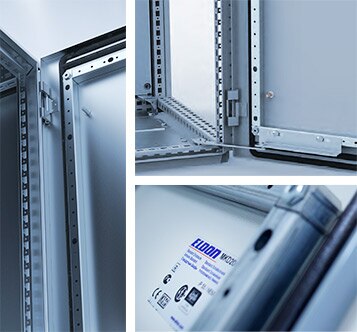 Delivering Effective and Durable Electrical Enclosures
Eldon's state-of-the-art European plant is focused on supplying mission-critical, high-quality standard enclosure and accessory solutions in addition to special solutions for a broad spectrum of power distribution and control applications used in different industries. Eldon's plants are certified according to ISO 9001:2008 and are independently audited regularly. This surety of quality allows Eldon to deliver effective and durable products.
---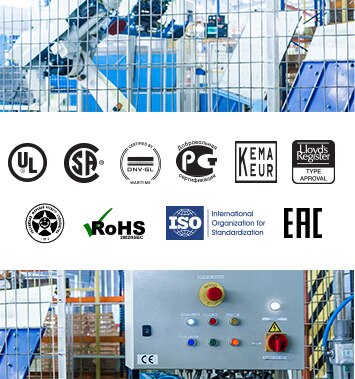 Certifications, Quality, and Social Responsibility
Perfecting and maintaining their elite status among electrical enclosure manufacturers, Eldon guarantees that the enclosures they design and produce conform to international standards. These guiding bodies include the Underwriters Laboratories (UL), Canadian Standards Association (CSA), Det Norske Veritas (DNV GL), DEKRA, Lloyd's Register (LR), International Organization for Standardization (ISO), and the Euro-Asian Council for Standardization, Metrology, and Certification (EASC) which oversees the GOST standards. Successfully obtaining these certifications displays Eldon's unprecedented design, manufacturing process, and social responsibility.

Never settling for temporary success and always aiming to produce consistent quality, Eldon has developed a well-defined self-check system monitored by audits performed by Eldon's quality team. Processes and checks have been defined for each manufacturing station and are monitored and adapted in line with existing Quality Control plans. When nonconformance is detected, Eldon's teams take action to correct or eliminate the identified causes with respected tools and methodologies such as Pareto analysis, Ishikawa analysis, and the 5x Why method.
---


Electrical Enclosures
Eldon offers one of the most comprehensive ranges of industrial enclosures and accessories available that covers a variety of application types including: automation and control; heating, ventilation, and air-conditioning (HVAC); and power distribution systems. Eldon produces enclosures of different materials including mild steel, stainless steel, aluminum, and plastic to meet the needs of many different applications. These electrical enclosures also meet standard ratings for UL Types 1, 3, 3R, 4, 4X, and 12.