Eldon
Eldon is a worldwide manufacturer of customizable and standardized industrial electrical enclosures. They are an extremely successful company that has been around for approximately 100 years. Given their expert craftsmanship, Eldon produces intelligently designed enclosure solutions for a wide breadth of industries. Their products are manufactured and strategically produced to conform to international standards at their well-built site in Europe.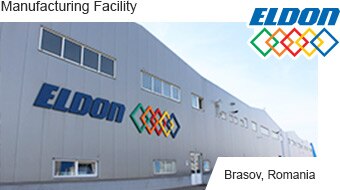 State-of-the-Art Manufacturing Process
Eldon begins their process by verifying that the raw materials they receive conform to their exacting specifications. The material is then processed and cut to precise specifications for the desired welded frame style. Sheet steel plate is cold pressed and robotically welded to form a sturdy cruciform body. The enclosure's edge is folded in the shape of a channel to avoid water stagnating on the seal. Later in the process, Eldon uses a detailed finish to seal the enclosure against intrusive outside environmental factors, ensuring maximum protection. For mild steel, wall-mounted enclosures, Eldon uses an epoxy polyester coat to avoid corrosion.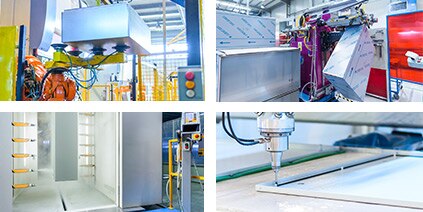 ---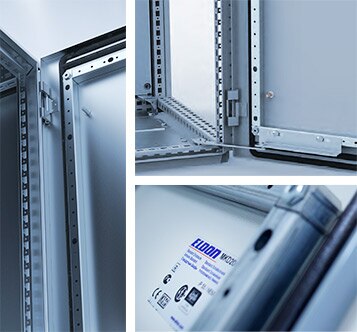 Delivering Effective and Durable Electrical Enclosures
Eldon's state-of-the-art European plant is focused on supplying mission critical, quality approved standard enclosure and accessory solutions, as well as standard special solutions for a broad spectrum of power distribution and control applications to different industries.

Delivering effective and durable products meeting challenges ranging from hostile operating environments to pharmaceutical facilities demanding absolute clinical cleanliness, all Eldon's plants are certified according to ISO 9001:2008 and are independently audited regularly.
---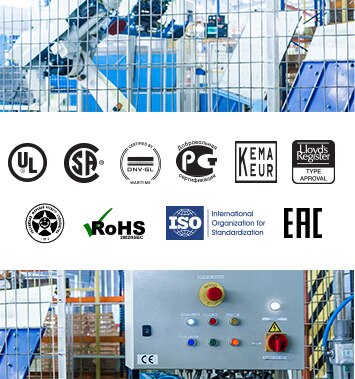 Certifications, Quality, and Social Responsibility
Perfecting and maintaining their unparalleled, elite status, Eldon guarantees that the enclosures they design and produce conform to international standards. These guiding bodies include the prestigious Underwriting Laboratories (UL), Canadian Standards Association (CSA), DNV GL, GOST (a Russian based company), KEMA-KEUR DEKRA, Lloyd's Register (LR), Register of Shipping (RS), Canadian UL listed, and International Standards Association (ISO). Successfully obtaining these certifications displays Eldon's unprecedented design, manufacturing process, and social responsibility.

Going beyond basic success to achieve a constant quality output, Eldon has developed a well-defined self-check system monitored by audits performed by trained auditors in Eldon's quality team. Processes and checks have been defined for each manufacturing station and are monitored and adapted in line with our existing Quality Control plans. When nonconformance is detected, for example, Eldon's employees define analysis teams and create actions to correct and eliminate the identified causes with well-known quality tools such as Pareto analysis, Ishikawa analysis, and the 5x why method.
---


Electrical Enclosures
Eldon offers one of the most comprehensive ranges of industrial enclosures and accessories for Automation and Control applications, Heating Ventilation and Air-conditioning C(HVAC), as well as Power and Distribution systems. Eldon has enclosures in mild steel, stainless steel, aluminum, and plastic to meet most requirements. They also meet standard NEMA/UL Type stock electrical ratings from Types 1, 3, 3R, 4, 4X and 12.