Theres been an internal error
Cosmotec by Stulz
Founded in 1989, Cosmotec joined the Stulz GmbH group in 2001. In 2004, Cosmotec SpA changed its name to Stulz SpA. STULZ SpA immediately emerged as a major force in the air conditioning and refrigeration production field for the industrial and ICT market.
Technology, innovation, quality, and flexibility defines Cosmotec by Stulz. They are one of the world's leading providers of energy efficient temperature and humidity management solutions, specifically for mission critical applications. These qualities are the fundamental building blocks of the new UL products for use in the United States.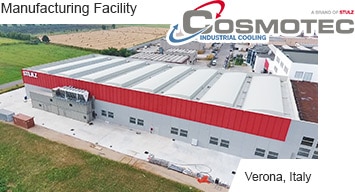 ---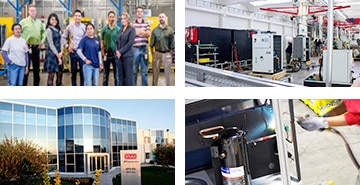 Quality Environment & Safety
Cosmotec by Stulz has an integrated quality, environmental, and safety system that ensures the achievement of the highest levels of quality, reliability, economic competitiveness of the product. These achievements are accomplished while maintaining the maximum respect for the environment, health and safety of workers, and customers. All the activities related to the integrated system are aimed toward continuous improvement of the quality, environment and safety standards, with the cooperation of every company resource, supplier and customer.

The Integrated Quality, Environment, and Safety System includes the ISO14001 (Environmental Management System) and ISO50001 (Energy Management System) certifications.

Obtaining the ISO 14001 certification is a guarantee of a business model based on sustainability and the reduction of the environmental impact of products and the entire production process. Providing customers with a service that matches up the current environmental standards is also required. All the activities that may affect the environment are evaluated and monitored in compliance with the regulations in force.
---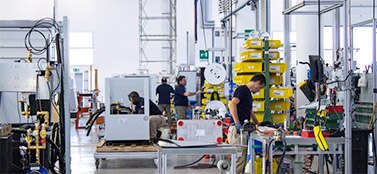 Research and Development
Investment in research and development, the application of new technologies, and the use of high quality components form the basis of the Cosmotec products. They deliver the widest range of possible solutions for their customers while maintaining superior production standards.
---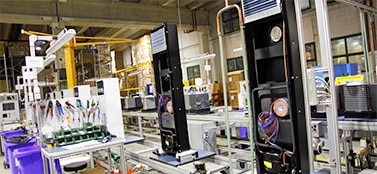 Thermal Management Products
The Cosmotec technical group works to deliver the highest quality product through an efficient and effective design. They pride themselves in pushing the envelope to find new ways to improve their products and deliver outstanding performance for their customers. Their world class facility includes the ability to test each model that leaves their building to ensure that they provide a product that meets their high standards.