Miniature Circuit Breakers
PRODUCT FEATURES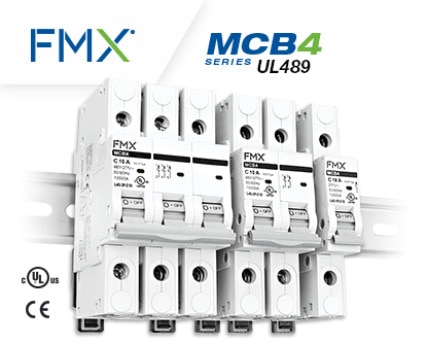 MCB4 Series
MINIATURE CIRCUIT BREAKERS
DIN rail mount chassis
Current ratings up to 63A
C and D curve models
Wide range of accessories
Finger safe, captive screw, box lug terminals
UL489, UL486, IEC 60947-2
UL File # E477352
Applications:
Branch circuit protection to prevent damage to conductors
Protection of external loads such as motors, receptacles, HACR equipment, and others
---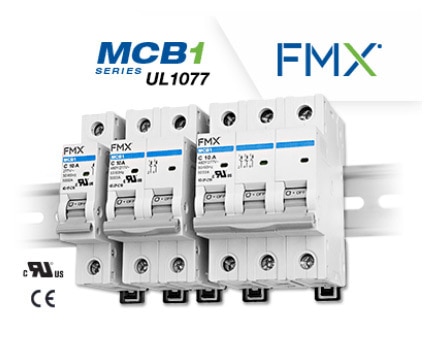 MCB1 SERIES
SUPPLEMENTARY PROTECTORS
DIN rail mount chassis
Current ratings up to 63A
B, C, and D curve models
Wide range of accessories
Finger safe, captive screw, box lug terminals
UL1077, IEC 60947-2
UL File # E482436
Applications:
Individual component protection to keep parallel loads from tripping together
Installed within control circuits, lighting, and appliances
Protection of sensitive loads within an enclosure such as PLC units, power supplies, condensation heaters, fans, etc.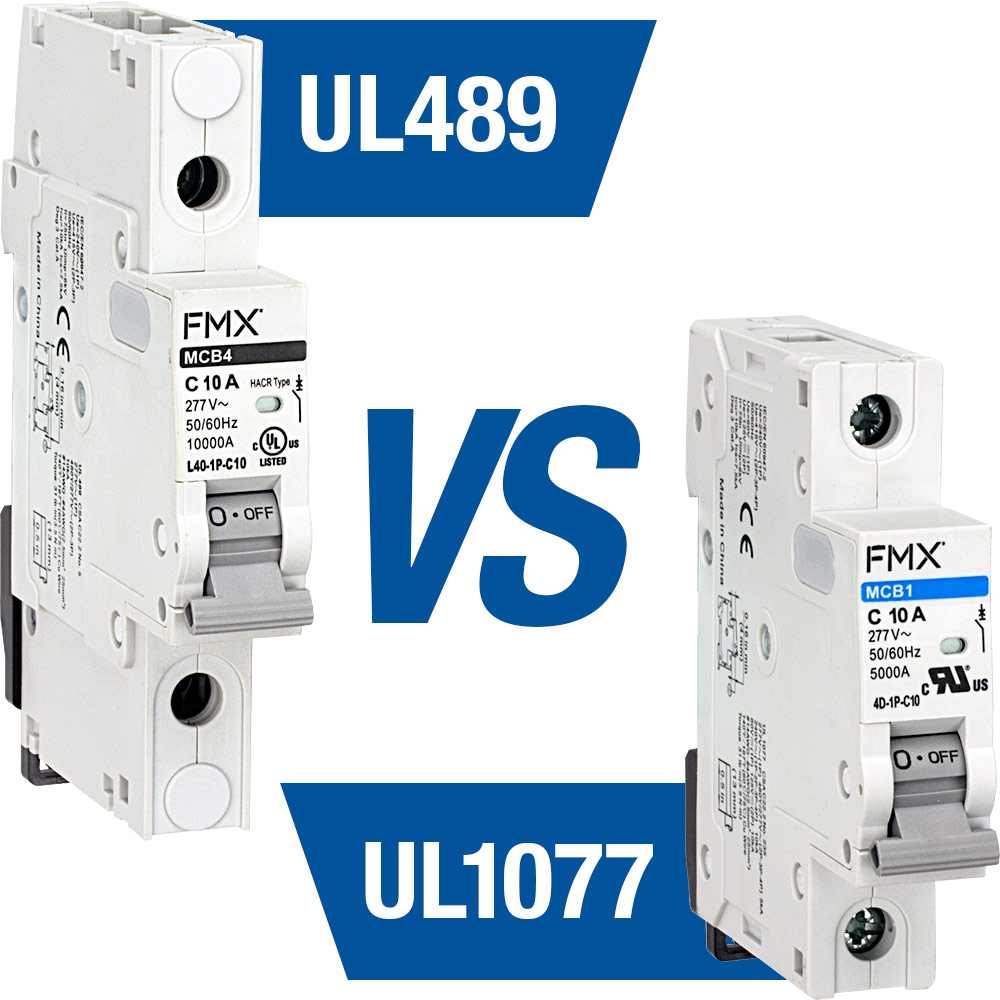 UL489
A UL489 Miniature Circuit Breaker can be used for branch protection as the primary overcurrent device.
UL489 Miniature Circuit Breakers can also be used as supplemental protection within an appliance or other electrical equipment.
UL1077
UL1077 Supplementary Protectors are designed to be used only within an appliance or other electrical equipment to provide supplemental protection or as a means to open the circuit.
Supplementary Protectors cannot be used in place of a UL489 Branch Circuit Protector to provide primary overcurrent protection.
If a supplementary protector can be removed from the circuit and maintain proper protection, then the supplementary protector is being used correctly.
RELATED LINKS

UL489 vs UL1077 AppNote

Knowledge Base
---