AC Drives
PRODUCT FEATURES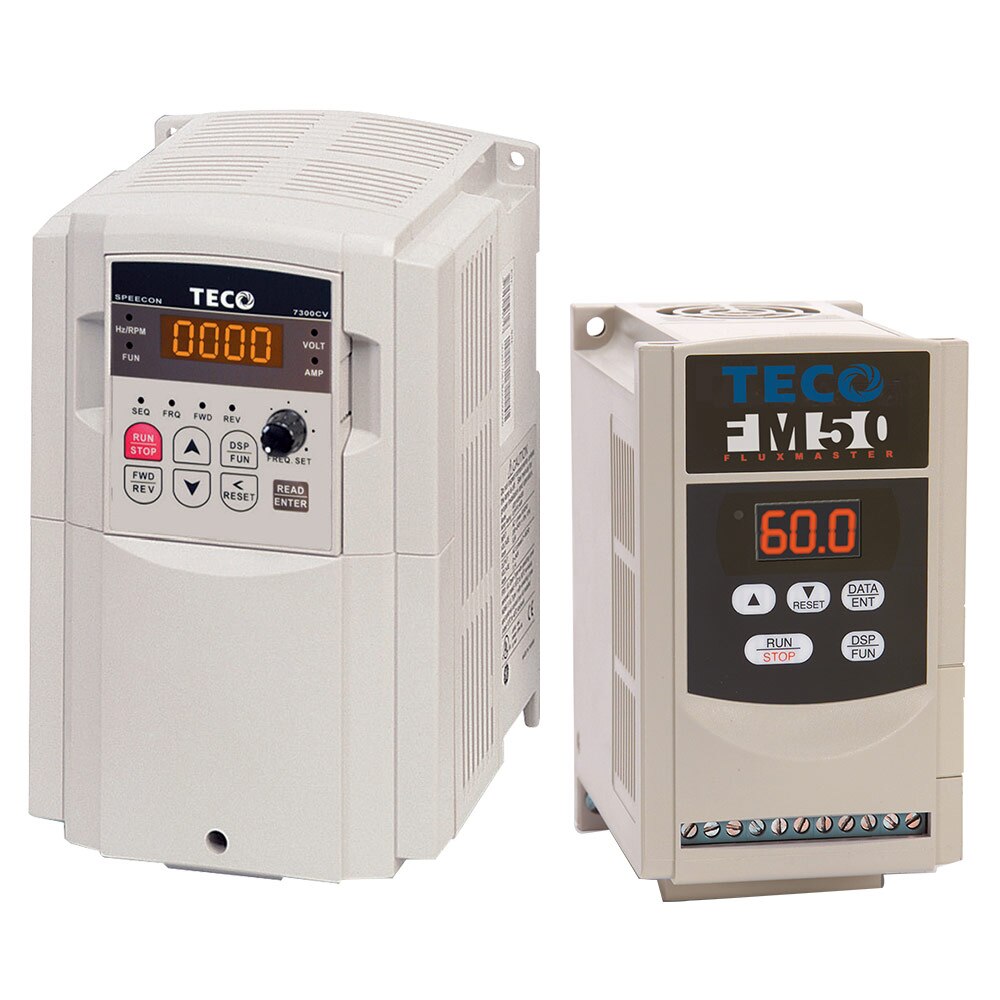 FactoryMation and TECO have partnered to offer three great series of AC Drives to fit all your application needs. The FM50 Series is an easy to use sub-micro AC Drive that offers volts/hertz speed control and single-phase to three-phase power conversion at a great price. The CV7300 Series is a compact sensorless vector AC Drive with built-in PLC functionality. The CV7300 Series allows the use of one device for applications typically requiring an AC Drive and a programmable controller. The E510 Series offers Type 4x (indoor) for wash-down and harsh environmental applications.
Benefits of using AC drives:
Variable speed control of 3-phase AC motors
Adjustable acceleration and deceleration
Electronic overload protection for AC motor
Control three-phase motor with single-phase input power*
Improve power factor
Reduce peak inrush currents
2 year warranty

* Derating required for units 5HP and above (call for details).